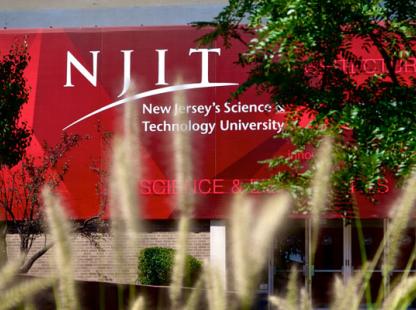 Advisory Board
2023 Advisory Board Membership

SAET Board Members
Chair - TBD

 

David Eareckson, P.E., '96
President, Land Development Services
Matrix New World Engineering

Ray Ferrara, '96, '07
Vice President of Engineering, Operations
MTF Biologics

Todd M. Hay, P.E.
Regional Vice President
Pennoni

Steven Santoro, '81
Executive Vice President
Micro Stamping Corp.

 
Construction Engineering Technology (CET), Construction Management Technology (CMT)
Robert Gariepy
Chairperson
RCC Builder and Developers, Inc.
Ed Gottko
Adjunct Instructor
NJIT
Daniel Grek
Curriculum Coordinator
Middlesex Community College
Dennis T. Hagerty,  Esq., P.E. 
Vice President
Epic Management
James Maccariella
Program Coordinator
Mercer County College
Paul L. McCall, P.E.
Director of Public Works
Somerset County
William Morris
Project Executive
Epic Management
Thomas Sabol, P.E.
Department Chairperson
Middlesex Community College
Jill Schiff
Executive Director of Operations
ACCNJ
 
 
 
Concrete Industry Management (CIM)
Frank Flatch
Chairperson
Silvi
William Layton
Executive Director
NJ Concrete and Aggregate Association
Laurence J. Silvi II
President
Silvi Group Companies
 
Computer Technology (CPT), Medical Information Technology (MIT)
Hassan Assadipour
 
Essex County College
Francis Burke
 
Middlesex County College
Eric Cameron
 
Passaic County Community College
Peter Greene
Director
Systems Innovation Engineering (SIE)
Allen Leurck
 
Deutsche Bank
William Madden
 
Bergen Community College
Patricia Rodihan
Computing Science Program Director
Union County College
Alan Stultz
Chairperson
Datatek
Bill Tomaskovic
Program Manager/Lead Consultant
CTG, Inc.
Anita Verno
 
Bergen County College
Kevin Wiechmann
 
Johnson & Johnson
 
Electrical & Computer Engineering Technology (ECET)
Gerald Aska
Professor
County College of Morris
Williams Barnes
Adjunct
NJIT
Richard Baseil
 
IEEE
Venancio L. Fuentes
Professor
County College of Morris
Kim Norman Kershaw
 
Steven Institute of Technology
Joseph Meidling
Chairperson
Merck & Co.
Jinsoo Park
Professor
Essex County College
Russell C. Pepe
 
Advanced Technical Marketing
Michael Vincent
 
Public Service Electric and Gas
Jack Waintraub
Professor
Middlesex Community College
 
Manufacturing Engineering Technology (MNET), Mechanical Engineering Technology (MET)
Hossein Asadipour
Professor/Director
Essex County College
Robert T. Cook
Sr. Staff Product Engineer
Siemens, HC Diagnostics
Robert J. Genito
General Manager
Enterprise Automation
Edwin A. May, Jr.
 
Maplewood Consulting
Alan E. Paschedag
Chairperson
Covanta
James F. Vigani
President
Vigani Technical Services, Inc.
 
Surveying Engineering Technology
Peter Borbas
Chairperson
Borbas Surveying & Mapping, LL
Stephen Farrell
Section Head
US Army Corps of Engineers
Massimo Piazza
President
Piazza Engineering
Joseph E. Romano
Vice President
Langan
Andrew Rowan
Chief Geographic Information Officer
State of New Jersey
John T. White
Regional Manager
Leica Geosystems, Inc.