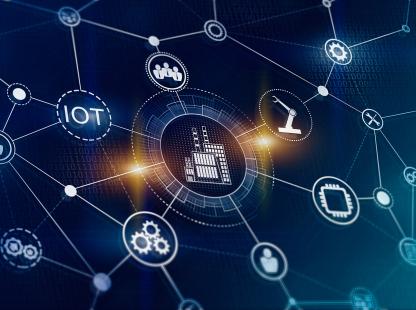 Engineering Science (ESC)
The Engineering Science (ESC) graduate program provides students with an opportunity to design their plan of study to fit specific educational and career objectives.
About The Program
The School of Applied Engineering & Technology's (SAET's) Engineering Science graduate program provides students with an opportunity for multidisciplinary, interdisciplinary, and transdisciplinary study. The focus is on applied work with programs informed by the needs of industry, education, and government organizations.
M.S. in Engineering Science
The Master of Science (M.S.) in Engineering Science allows students to customize an M.S. to align with their academic and professional pursuits. Working with an advisor students can select graduate courses from different colleges at NJIT. This includes:
Newark College of Engineering
College of Science and Liberal Arts
A minimum of 30 credits is required structured with a course only, masters project, or master's thesis options. A number of applied areas of study could be pursued including:
Engineering Design
Advanced Manufacturing
Autonomous Vehicles
Geospatial Research
Data Science Applications in Engineering
Renewable Energy
Sustainable Construction
The Engineering Education Concentration is an example of a developed area of study.
M.S. in Engineering Science-Engineering Education Concentration
The M.S. in Engineering Science-Engineering Education Concentration (ES-EEC) prepares professionals with the background, tools, and skills to apply engineering education in both industry and academia. The development of lifelong learning and continuous educational systems are critical for success in today's competitive technology-driven economy. These types of systems require a background in curriculum development, and assessment of learning outcomes. The ES-EEC program can be individually tailored to make students subject matter experts in these areas. The multi-disciplinary graduate-level coursework in engineering, statistics, and education can be applied in several areas. This includes:
Technical training programs throughout an organization.
Product Education for entrepreneurs, technical sales force, and marketing.
People Management for executives, managers, and supervisors.
Career development programs in human resources.
K-12 and higher education program developers and instructors.
Experiential Learning organizations (e.g. Maker Movement). 
ES-EEC graduates will be equipped with the competencies critical for the development, implementation, and evaluation of effective educational and training materials that fosters growth and performance in the technical workforce.
Graduate Advisor
Prateek Shekhar
Room: 263 Fenster Hall
Telephone: 973-596-6822
E-mail: pshekhar@njit.edu
Important Links
To schedule an appointment, email pshekhar@njit.edu